THE CORE-4 ADVISER ALLIANCE
Everyone could use financial advice from time to time. The Core-4 Adviser Alliance is a place to find an independent adviser who can provide you with the information and services you need. Whether it's a single engagement for a portfolio review or a full-service arrangement that includes financial planning, asset management and wealth preservation, a Core-4 Alliance Adviser can assist you.
NOTE: The Core-4 Affiliated Adviser list is new and we expect it to grow over time. All advisers go through a vetting process before being accepted.  
We know it's not easy finding an adviser to fit your needs. The financial services industry is complex. Understanding all the services can be a challenge and figuring out fee arrangements can be worse. Some advisers specialize in one area such as investments and others provide broad financial planning and tax services. One adviser may charge hourly as-needed for advice only and another may charge an ongoing fee for multiple services based on the value of a portfolio under management.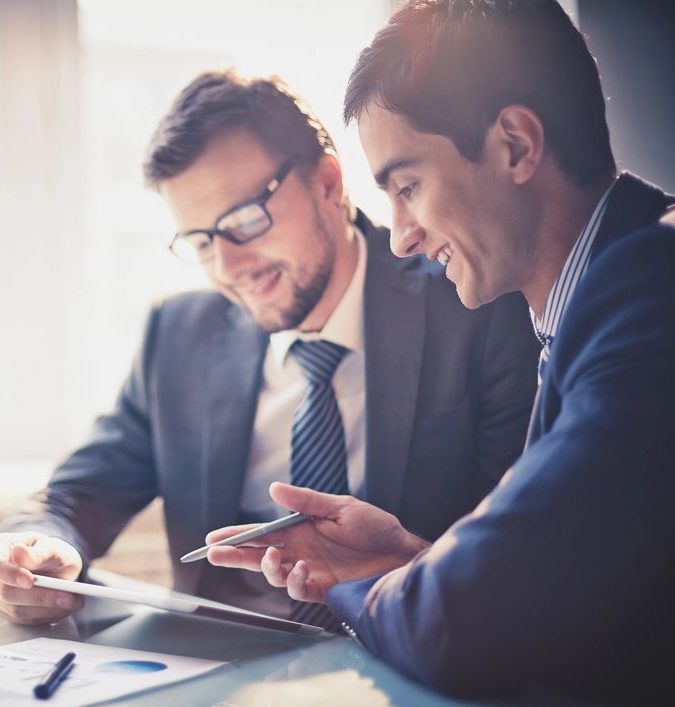 This is where a Core-4 Alliance Adviser can help. We understand the adviser industry and the cost of doing business, and while we don't judge which fee arrangement is better than another, we do require all Core-4 Alliance Advisers to be fair in pricing the services they provide. All advisers in the Alliance are vetted to ensure their service offerings are clear, concise and reasonable. The advisers must pledge to be responsive, professional, honest and accurate before they are accepted.
Core-4 Investing does not partner with any adviser or receive referral fees. Once a firm is vetted and approved, that firm will pay a fee to advertise on the list starting in 2019. The advisers may also buy additional advertising space on this site to increase their exposure. Alliance advisers are also encouraged to provide Core-4 blogs that may promote their services providing the content is relevant, educational, thoughtful and reinforce Core-4 principles.
HOW IT WORKS
Different investors want different financial services, different fee arrangements with their adviser, and may have a preference for firm size. We are not judgmental among the firms in the Alliance. It's our job to screen them and select the ones we believe offer quality, integrity and fair pricing. The selection is up to you.
As the number of advisers in the Alliance grows, we anticipate categorizing firms in those three ways; the services each provides, the method for charging fees, and the size of the firm. Some fee-only advisers provide advice only, others provide asset management that includes advice relating to investing, and other advisers provide comprehensive financial planning services in addition to investing and asset management. Adviser fees can be divided in three categories; those who give advice and charge hourly or by  retainer, those who manage assets for a fee based on account size, and those who sell products on commission (the Core-4 Alliance does not include advisers who sell products on commission). Advisory firms vary in size from one-person to companies that employ thousands of people.
We encourage you to talk with these firms and others before deciding for yourself.
CORE-4 DISCLOSURE 
The advisory firms listed on this page have gone through a vetting process. This includes a review of the adviser's Investment Adviser Public Disclosure documents, completing an application to clarify how the adviser does business, a review of their website and SEC required brochure, and at least one phone interview.
Revenue from advisers listings and Amazon Affiliate book sales fund this site. All advisers listed herein agree to pay a listing fee. The adviser may also purchase additional advertising space. At no time does the extent of advertising change how firms are vetted or whether they will be allowed to continue advertising on this site in the future. We are not compensated in any other way by Alliance Advisers.
Hiring an Core-4 Alliance Adviser does not eliminate investment risk or guarantee financial success. The written agreement between you and an adviser is independent and fees are not disclosed to this company. Neither Core-4 Investing nor Rick Ferri, LLC is responsible for negotiating adviser contracts or for paying any part of the adviser fee.
FOR ADVISERS
If you're an adviser and would you like to be vetted for inclusions in the Core-4 Adviser Alliance, please complete an application below and email it to Rick@Core-4.com. We'll get back to you in a few days with an approval decision. Our expected advertising rate for 2019 is $100 per month.
---
ADVISER ALLIANCE ALPHABETICAL BY FIRM NAME
---
LIBERTY CAPITAL MANAGEMENT, INC.
Birmingham, MI
Established in 1993
Firm Size: Medium (4-20 advisers)
Website: LCMgt.com
Government Filing: ADV PART II
KEN CARBAUGH, President & CEO
Email Address: kcarbaugh@lcmgt.com
Phone Number: (248) 258-9290
SERVICES: portfolio management only
FEE METHOD: percentage of assets under management (AUM)
0.25% on first $5 million AUM, lower thereafter
Minimum account relationship: $1,500,000  
ABOUT THE FIRM
LCM uses a passive, low-cost investment strategy for all accounts. Each portfolio has a fixed allocation to major asset classes and uses mainly index funds to represent each asset class. Individual bonds may be used in lieu of bond funds.  Accounts are rebalanced as needed and taxable accounts are tax managed when appropriate.